The coronavirus pandemic has meant that many of us have spent much more time at home lately than usual.  Although my role in the Apex team is home-based, I'm not used to seeing quite so much of my four walls!  During this period, I've organised drawers, labelled everything in sight and, when flour supply wasn't an issue and before the novelty wore off, done the obligatory baking.
Another thing I've had chance to think about over the past twelve months is how to incorporate greener living into my daily routine.  A more eco-friendly home is something I have wanted to achieve for a few years, but I knew it would take a little research and effort to find what would work for me and my lifestyle.  Now I've had that opportunity, I wanted to share a few of the practices and products I've discovered.  It's definitely a work in progress.  However, here's a quick run-through of the changes I've made in my home so far.
Greener living swap 1: binning the wipes
I'm ashamed to say that disposable floor wipes were always my quick and easy (aka lazy) go-to.  However, I found that by using a long-handled mop with a large detachable washable pad, cleaning the floor could be done almost as quickly.  Rinsing the pad as you're working means it takes a little more effort, but it does save your knees from hard floors.  When I've finished, I pop the mop-head in the washing machine with the rest of my cleaning cloths.
Swap 2: kitchen waste
Where I used to live, kitchen scraps were regularly collected for recycling.  When I moved house I was disappointed to find that my new local authority didn't offer the scheme.  As a result, I bought a small portable caddy, the contents of which are emptied every couple of days into the compost bin on the patio.  Hopefully, come summertime, I'll have a lovely rich compost for my plants.
Swap 3: cleaning products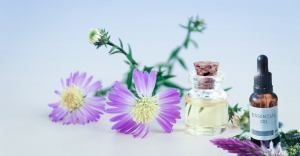 I've always avoided using lots of shop-bought cleaning solutions in my home because I don't like the fumes they create.  In the past I used them very sparingly, but it wasn't until recently that I had a go at making my own.
A quick Google search pointed me towards numerous websites with suggestions for suitable ingredients.  I settled on making two solutions: an all-purpose one for general cleaning, and one for cleaning toilets.  Both were made mainly of water, bicarbonate of soda and vinegar.
Of course, bicarb and vinegar can be purchased in any supermarket, so sourcing those ingredients was easy.  I looked in health shops for essential oils, but they were quite expensive.  Eventually, I found a small selection priced at less than £1 each from a chain of budget toiletry shops in my local high street.  I bought one small bottle of tea tree oil (to use in toilets) and another of lavender oil (for general cleaning).  These oils have been used for centuries for their naturally antibacterial properties.  An added bonus is that they have such a pleasant fragrance.  A visitor even commented that the smell reminded them of being at a spa, though maybe that was wishful thinking on their part!
I should add a note of caution that essential oils can be harmful.  Particular care should be taken in pregnancy and around children or pets.  Before making any purchases, I'd strongly recommend doing a little research about how they can be used safely.
Swap 4: laundry liquid
This is my most recent adjustment.  I've swapped plastic bottles of laundry detergent with a subscription to laundry capsules from a company called Smol.  The capsules are posted to me once a month (you can choose the quantity and how frequently you want them).  They come in a slim cardboard box that fits through the letterbox and they look identical to gel pods, but are not made from plastic.
My favourite part of this swap is that they make my washing smell lovely.  They don't have an overpowering fragrance – just a subtle fresh scent.  I'm planning to swap bottles of fabric conditioner for something similar.
Smol also supply dishwasher tablets on a subscription basis.  I've signed up for these too, and have been pleasantly surprised by how well they perform.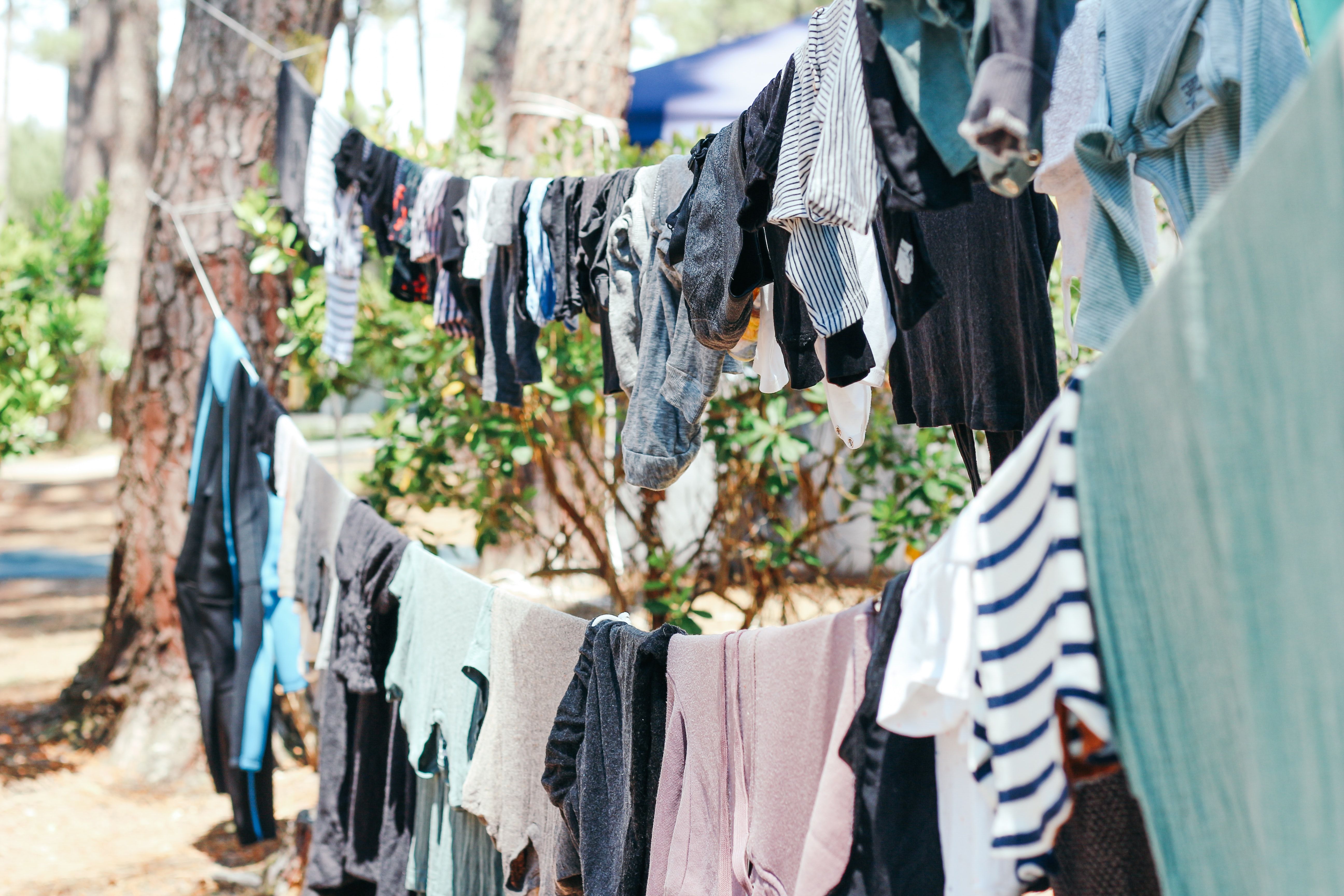 Swap 5: soap
Substituting plastic bottles of liquid soap for good old-fashioned soap bars means less plastic packaging.  That's not the only advantage of this particular greener living swap – it also tends to be cheaper.  This one was definitely a 'win-win' scenario for me.
And a swap that didn't quite work…
At the start of my greener living quest I purchased a pack of silicon cleaning pads.  They last much longer than sponges and don't harbour bacteria, which means fewer nasty smells.  When you want to disinfect them they can be microwaved for a few seconds or placed in the dishwasher.  However, I found they just didn't have the scrubbing power I needed.  I've reverted to fabric cloths, which I regularly soak in boiling water and put in the washing machine once a week.
Lastly, I have to confess that I can't quite bring myself to clean toilets with cloths that I then machine wash.  I don't like using toilet brushes either, so I haven't really found a solution to effective, eco-friendly toilet cleaning.  I got pretty excited recently when I heard about the existence of a gadget called a 'loogun'.  As the name suggests, it works by squirting jets of water where you need them.  However, I decided that my four-year-old son wouldn't be able to resist running around the house shooting baddies with it.  As a result, I reluctantly resisted the temptation to 'add to basket'.
Greener living lessons
So what did I learn from my experiments with greener living?  Well, on the whole, it was a very positive and worthwhile venture.  I'm pleased to say that the majority of the swaps I made will be permanent.
Some things did prove a little more expensive and time consuming.  However, the advantages tended to outweigh any drawbacks.  For example, I've saved money by not buying cleaning solutions and bottles of soap.  I'm now going to look into other eco-friendly alternatives to my domestic habits.  Maybe some good for me (and the planet) came out of lockdown after all!