Tree Surveys, Reports & Consultancy
Apex Environmental is a Midlands-based tree consultancy.  We have a wealth of knowledge and experience of all things arboricultural. We offer a range of services, from tree reports for homebuyers making mortgage applications, to tree management strategies for corporate clients.
Where we work
Based in Lichfield in the Midlands, we are well placed to offer tree inspections, surveys, reports and tree consultancy across the UK.  This includes (but is not limited to):
Staffordshire
West Midlands (including Birmingham, Solihull, Wolverhampton & Walsall)
Worcestershire
Warwickshire
Derbyshire
Sheffield
Nottinghamshire
Northamptonshire
Oxfordshire
London
The South East
Why Choose Apex Environmental?
We provide a full range of tree consultancy services for the public and private sector. Our team can help meet your needs by listening to what you require and working to your timescales.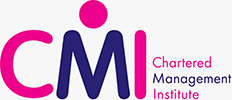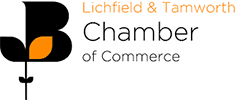 We accept all major credit cards.
Paying for our services has never been easier.  We now accept online payments from all main credit cards.

Client Feedback
Reuben was amazing, and really helped me in regards to my oak tree…Reuben did the report on my tree very quickly and even sent me a copy of it for my records too.  He was worth every penny.  More >
My planning application has gone through without any problems – thanks to your meticulous and detailed plans of all the trees and relevant information submitted to the City Council! I was impressed with the efficient response and time keeping.  More >
We were extremely pleased with the fast and efficient service provided by Apex Environmental. The survey was undertaken at very short notice to allow us to meet a property completion deadline after we had been let down by another company.  More >
After my neighbour damaged my conifer hedge over the boundary line, I decided to get some quotations to replace my hedge and took the case to small claims court.  I won the case thanks to the report completed by Reuben.
More >
We were so pleased with Reuben and the report he did for us on two trees we had TPO's on during our planning application.  He was very informative and helpful and quick with his summary, we would highly recommend.
Ruben was very friendly, professional, responsive and very thoughtful and thorough in the execution of the task. Thank you for a job very well done!
Get In Touch With Apex Environmental