Are you in the process of buying a property? Have you been told that you need a mortgage tree report, a homebuyers tree report or an arboricultural report/ survey?  If so, we can help!
We're highly experienced in carrying out the sorts of professional, thorough assessments that lenders look for.  We know how daunting buying a property can be – that's why we do everything we can to ensure the process is as smooth and speedy as possible.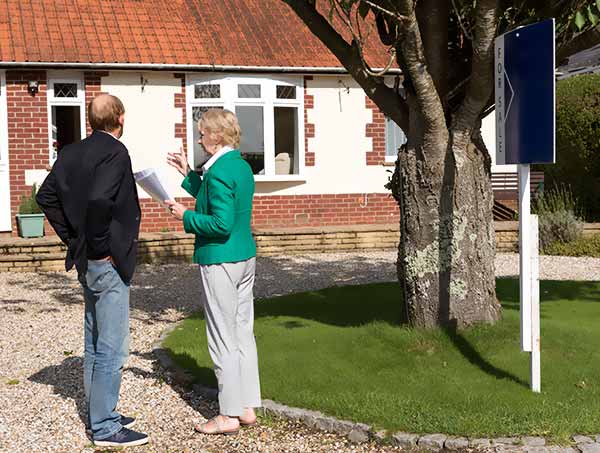 Why do I need a mortgage tree report?
When a tree or trees are close to a property, it is increasingly common for mortgage lenders to ask homebuyers for a specialist tree report.  They are sometimes referred to as mortgage tree reports, arboricultural reports or surveys, or homebuyer tree reports.  However, they all refer to the same thing.
There are a number of ways in which trees can pose a risk to property, including:
Subsidence caused by roots. As a result of this, damage can occur to the exterior or interior of a building.
Damage to roofs caused by overhanging canopies and branches.
Cracks in and uprooting of driveways, pathways and other exterior areas.
A tree report is an important way of addressing these concerns because it provides lenders with a professional assessment of the extent of these risks and what can be done to mitigate them.
What do our mortgage tree reports include?
As standard, our mortgage tree reports include:
An assessment of the risk of indirect damage (subsidence) caused by of all trees within influencing distance of the buildings or structures.
How likely it is that the trees will cause subsidence to adjacent properties.
The risk of direct damage (by contact) to built structures.
The health, condition and safety of the trees within influencing distance of the site.
Recommendations on the immediate and future management of the trees at the property.
Why choose us?
Quick turnaround.  Once we have visited the property, we will send the report to you within a maximum of five working days.

Competitively priced.  Reports from as little as £300.

We work with all lenders and have never had a report refused.

Clear process.  We'll send you a factsheet explaining the procedure so that you're not left wondering what happens next.

Fully insured, with Professional Indemnity Insurance to the value of £5 million.
Get in touch with Apex Environmental today to find out how we can help you with a mortgage tree report.