Do you have a Tree Preservation Order (TPO) on a tree on your property?  Do you need help understanding the legal implications, applying for permission to carry out tree works, or making an appeal?
If so, we can help.  As experienced tree specialists, we can give you impartial advice and expertise, and produce professional, detailed reports.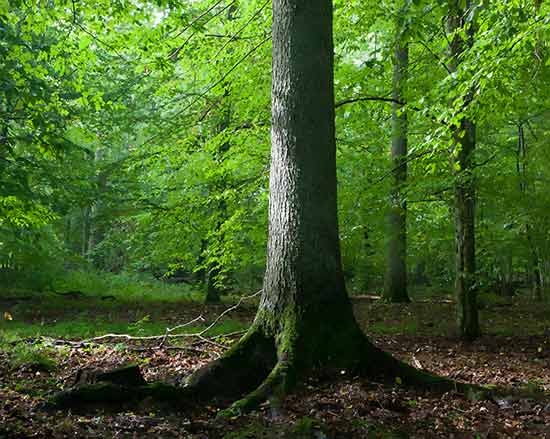 What is a TPO?
TPOs are designed to protect trees that bring significant amenity value to an area.  They can apply to any species of tree and to any number, from a single tree to a whole woodland.
They are issued and administered by Local Planning Authorities (e.g. district councils).  The order makes it a criminal offence to cut down, top, lop, uproot, wilfully damage or wilfully destroy a protected tree without making a formal application to do so.
Anyone found guilty of contravening a TPO is liable for prosecution. Serious cases can be referred to the Crown Court, where an unlimited fine can be imposed.
How we can help with a TPO issue
We can:
Provide general advice on TPO regulations.
Make an application on your behalf to carry out works to protected trees.
Many people ask us for help because they wish to object to a TPO that has been placed on a tree (or trees) on their property.  As part of this we can also:
Undertake a professional assessment of the validity of the TPO.
Help build a case for an objection to the TPO.
Lodge the objection on your behalf.
Represent you at council meetings and appeal hearings.
If you would like an insight into the sort of assistance we can offer you, take a look at this case study.
Get in touch with Apex Environmental to find out how we can help you with TPO issues.