You may know that arboriculturists like us are often involved in building projects.  We regularly work with developers, architects and solicitors to provide tree surveys and reports in accordance with BS5837:2012 regulations.  These regulations apply to all trees that could be affected during the design, demolition or construction phase of a development.  But did you know that because of the importance of the relationship between a building's foundation depths and nearby trees, we also work with structural engineers to help calculate the cost of a build?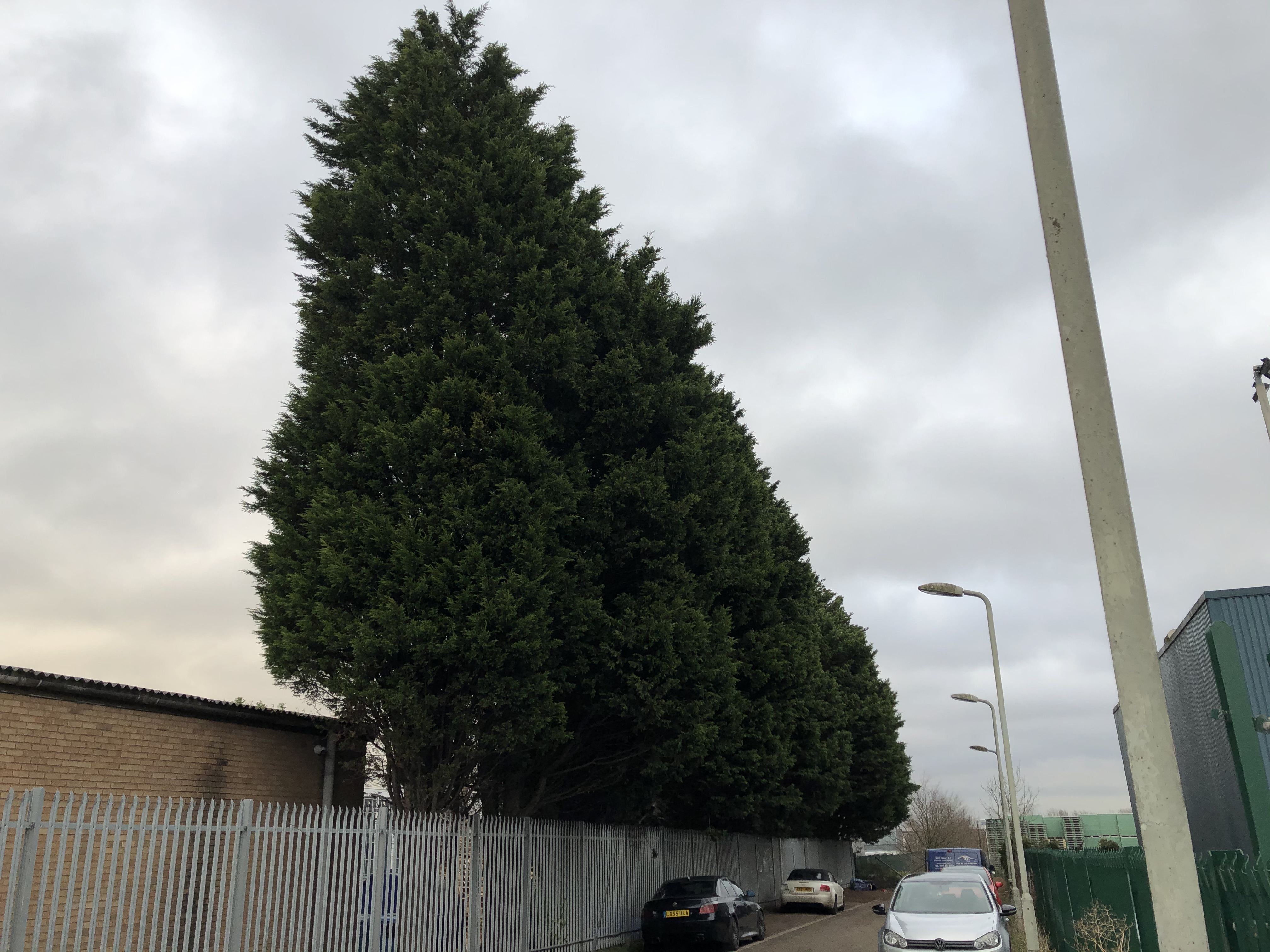 Project Details
CLIENT
Structural engineer
PROJECT TYPE
Gauging foundation depths of proposed development
Our role
We recently collaborated with Chartered Structural Engineer Roy Findlay on a number on projects of this nature.  Our role was to collect information about each of the trees within the development's zone of influence.  This included data about the species, their current and ultimate height, and the composition of the soil.
When undertaking this kind of work, we also measure the distance that each tree is from the proposed structure(s).  Using a table based on NHBC (National House Building Council) regulations, this last piece of information allows us to calculate how deep the foundations of those structures should be.
Applying the method
One such project was a factory site in Leicestershire.  The owners had won a large contract and wanted to expand their premises, which involved building a new factory unit at the rear.
The site was home to a number of cypress trees.  In the case of one specimen, we calculated that if the proposed location of the new building was less than 1m away, the foundation depths would need to be a minimum of 1.9m.  If the building were less than 10m away from the tree, on the other hand, its foundations would only need to be 1.35m deep.  As with any development that includes trees, data like this is very important.  Why? Because the deeper the foundations of a structure need to be, the greater the cost.
The result
As a result of our input, Roy and his client were able to get a much clear idea of the overall cost of their project.  As well as being able to plan more effectively and avoid unexpected expense, they were also assured that once complete, the new factory unit would meet NHBC standards.
Need some engineering or surveying expertise for your development project? Roy Findlay Design & Construction Management is based in Leicestershire and can be contacted on 07963 829301 or by emailing roy.findlay13@gmail.com
Contact us today for a free quote
Get in touch with Apex Environmental today if you need a tree specialist for your building project.