In March 2018 we were contacted by the Woodland Trust, who were due to take ownership of a small woodland in Derbyshire. Prior to the handover, they needed an arboricultural report to assess the health and safety of the site.  We explained that the first step in this process would be to visit the woodland to conduct a thorough tree inspection.
A tree inspection involves identifying any immediate risks, such as dead trees that could fall on pathways.  Typically, we also make a number of recommendations about how trees at a given site can be managed in the medium-term.  This might involve creating habitat structures for wildlife, for example.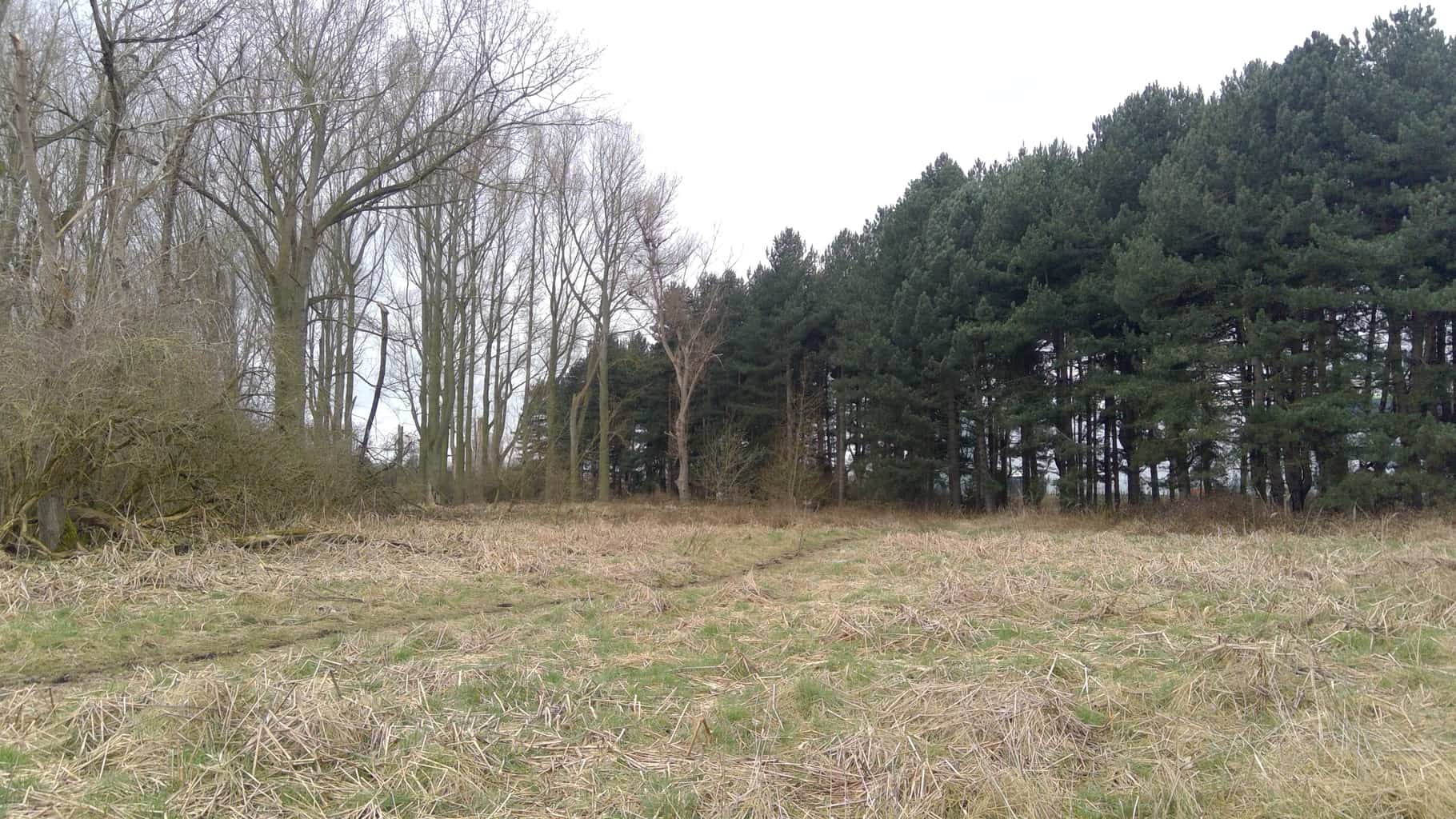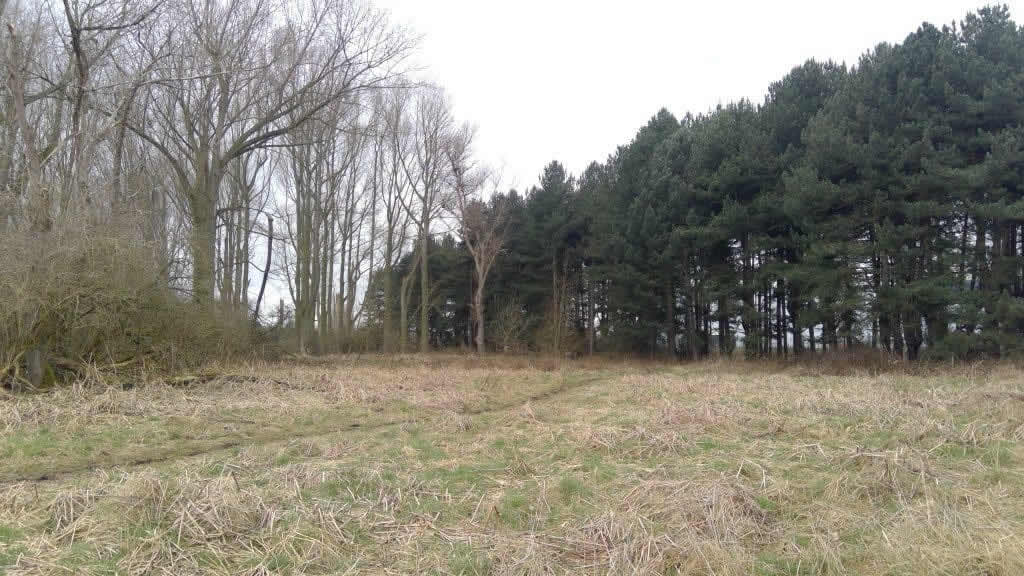 Project Details
CLIENT
Conservation charity
PROJECT TYPE
Tree inspection
Site visit
We visited the site at the end of March.  It comprised approximately 500 Scots pine and poplar trees, spread over 27 hectares.  During our visit we looked at the condition of the trees, noting any signs of disease or damage.
We are accredited with a body known as QTRA, which meant we were able to use the QTRA Methodology as a basis for the inspection (a clear, recognised framework for carrying out risk assessments on trees).
Drawing conclusions
We concluded that to improve the safety, access and amenity value of the site, a number of trees would need work carrying out on them.  We recommended:
felling any severely diseased or damaged trees.
clearing the paths by cutting back trees that had already fallen.
removing any overhanging branches.
reducing the canopy of four poplar trees.
We produced a detailed plan to identify exactly which trees required immediate attention.  We also recommended that the Trust commission a long-term management plan to help them keep abreast of any ongoing and future issues.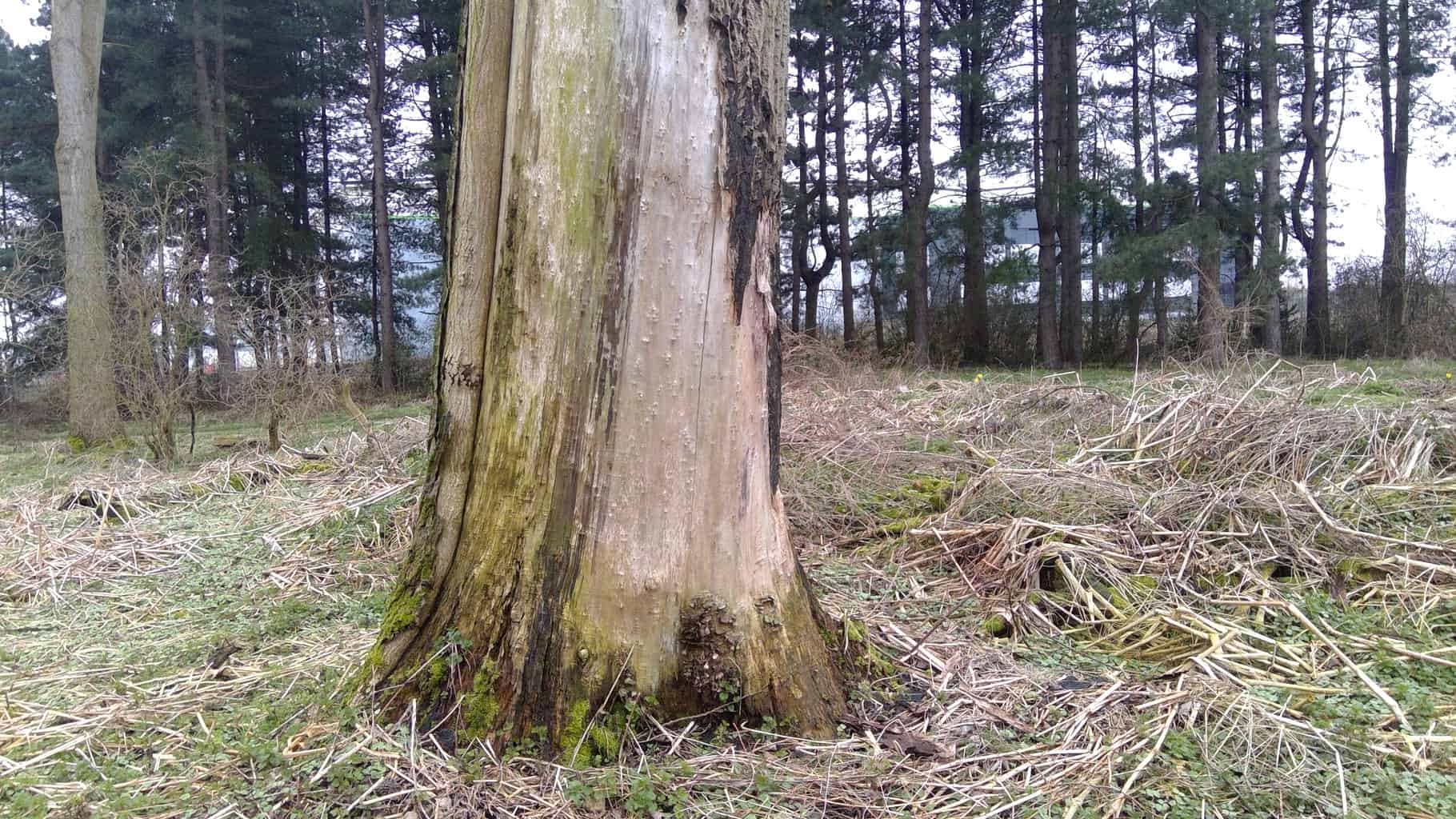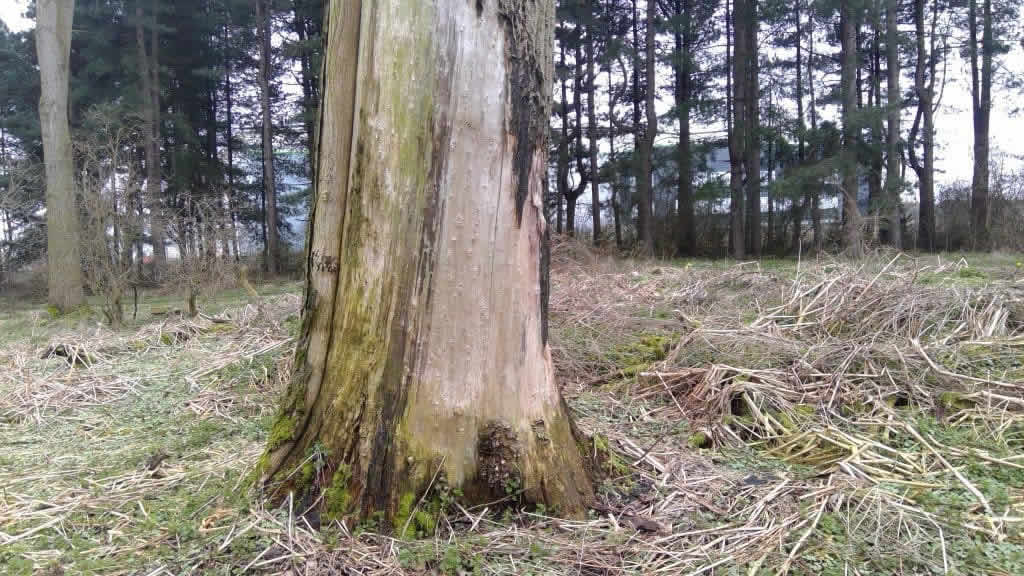 Some of the trees, like this poplar, showed signs of bark damage.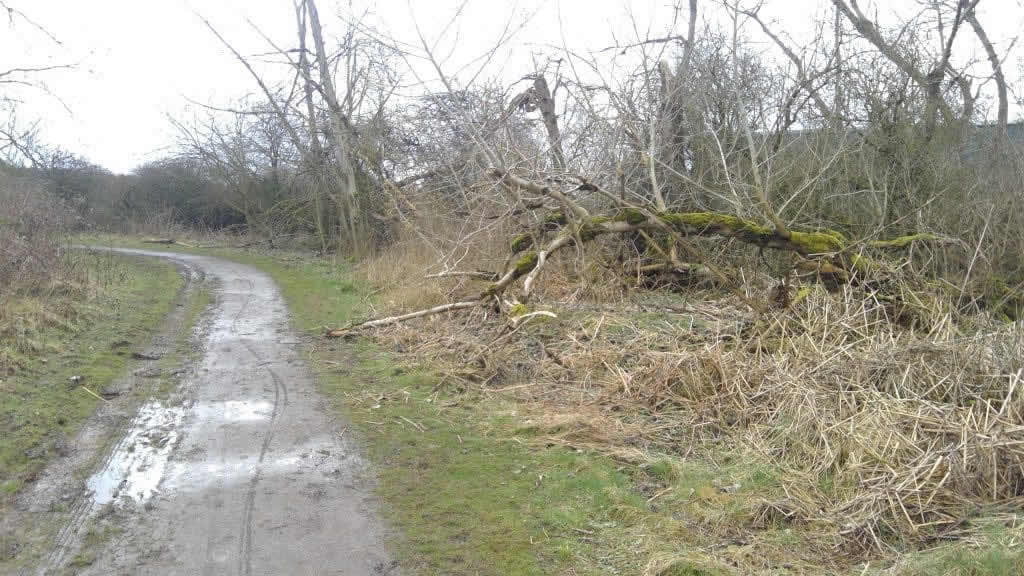 Fallen trees can make excellent wildlife habitat.
Contact Us Regarding Tree Inspections
Get in touch with Apex Environmental today to find out how we can help.